Through invitations to PACT roundtables, companies can participate in peer discussions and identify easily attainable goals within the industry. These roundtables bring entire industries together in agreement on a focused action plan to reduce plastics use and increase efficiency on resource management.
Interested in joining or co-hosting a roundtable?
Singapore's Zero Waste Master Plan maps out goals and strategies for industries to reduce single-use waste and adopt circular economy principles. The retail sector can contribute to advancing circularity in retail operations.
The Circularity in Retail study surveyed fashion retailers, food & beverage outlets, and supermarkets in 3 retail malls to analyse the waste generated and create a waste profile. It highlighted potential opportunities for recycling and improving waste management practices.
The report was launched via a webinar which saw over 200 attendees. The key findings of the report and proposed recommendations were discussed by industry experts along with a panel discussion on strategies to increase resource efficiency for a circular economy.
To engage key industry stakeholders, PACT held a closed-door meeting in January 2022 to discuss waste management measures, with 30 representatives from retail, waste management, and government agencies. Waste management techniques as outlined in the Circularity in Retail study were discussed.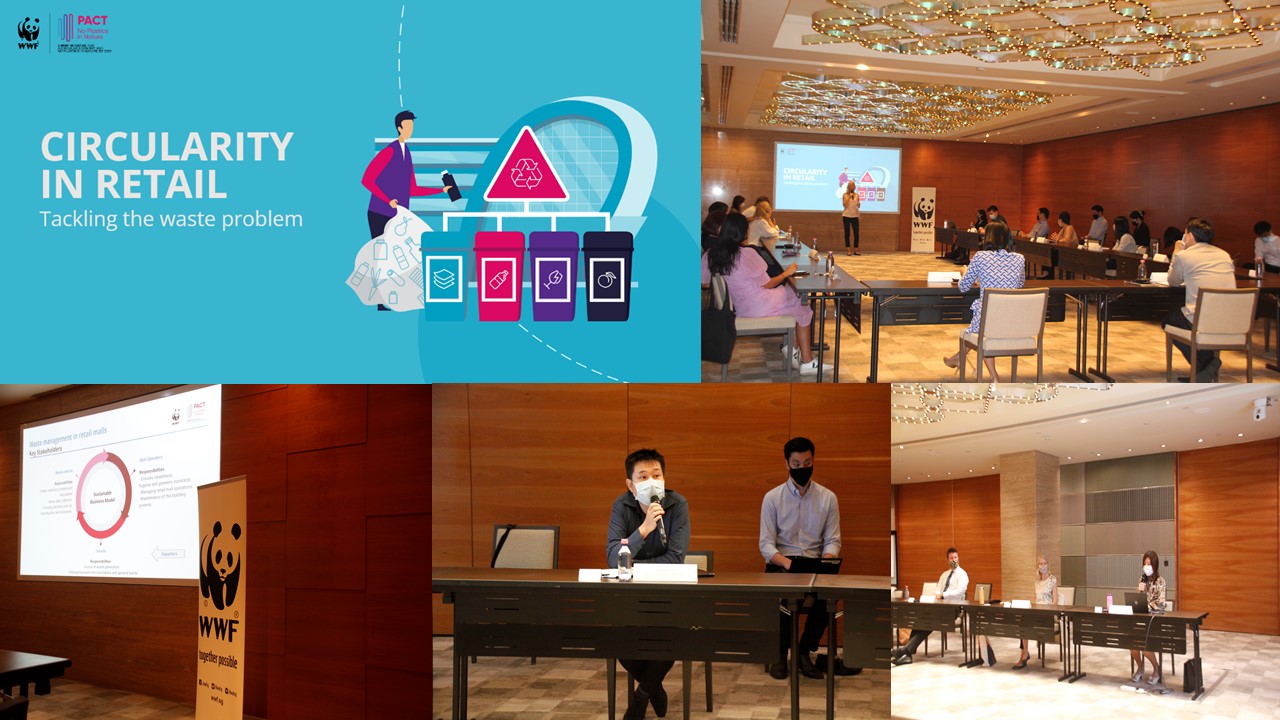 Key Findings

Retail malls can digitize waste collection data to trace waste generation to tenants. Tenants can use this data to view their performance and set measurable targets

Awarding discounts or points to customers who bring their own containers or bags.
Avoid over-ordering food supplies by monitoring stock flows. Retailers can procure packaging-light products and invest in reusable / returnable packaging with logistics and wholesale partners.

Boost recycling rates by strategically placing recycling bins. Process food waste with recycling bins & sink grinders and dispose in sealed containers with scheduled door-to-door collection.

Mandate a waste segregation SOP for tenants that aligns with mall's waste management goals and processes.

Food courts can segregate metal recyclables and partner with waste management companies to improve decontamination at the time of segregation.
Are you interested in implementing circular waste management practices?
Sectoral Success: Retail Bag Charge Initiative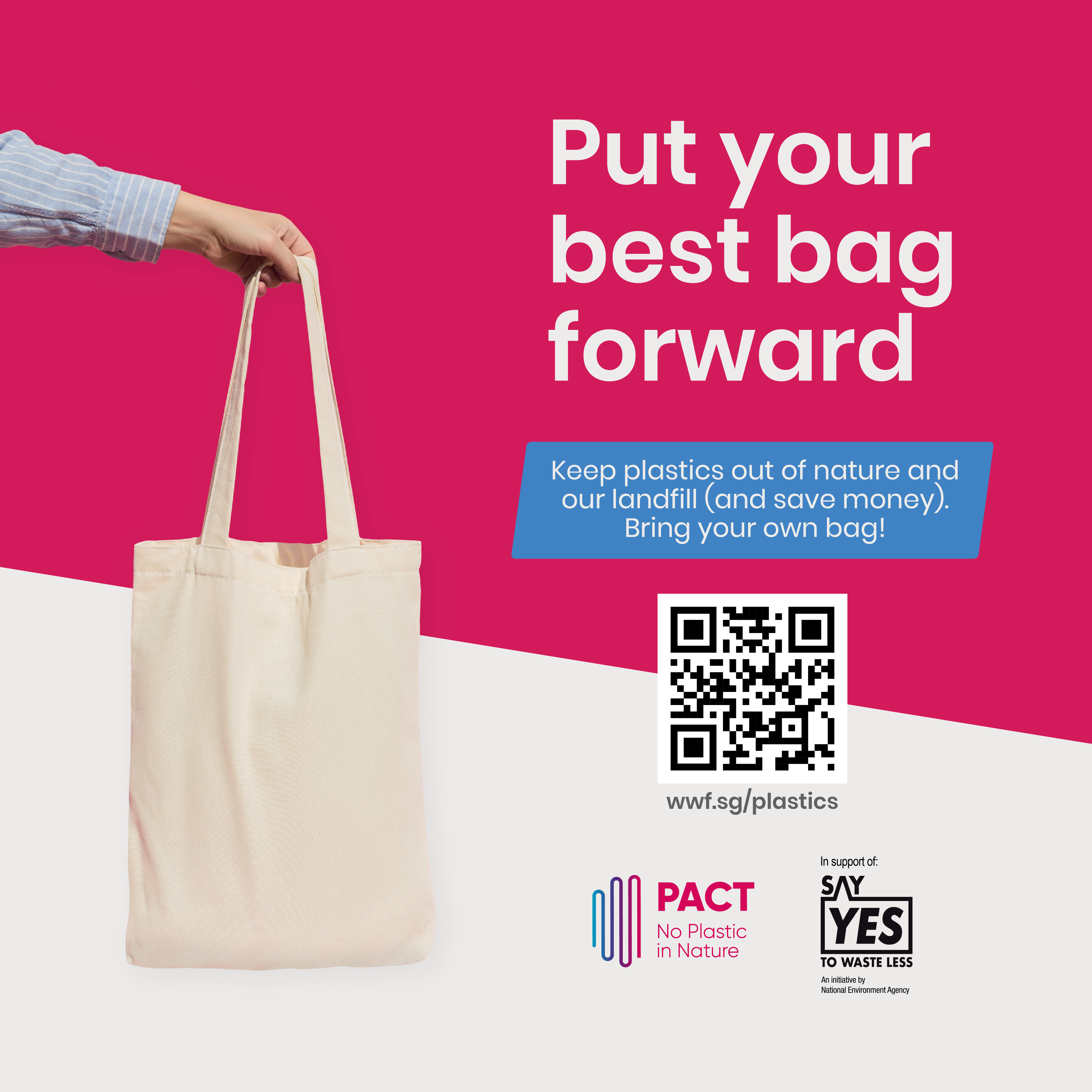 Since the formation of PACT, a number of companies have committed to charging for single-use carrier bags in their outlets, with the proceeds donated to WWF for plastic-related work. Collectively, they have seen over 60% reduction of single-use bags, and save over 300,000 bags every month.
Want to join the Retail Bag Charge Initiative?
Sectoral Success: Food Delivery Pledge
In 2019, Singapore's three major food delivery companies — Deliveroo, foodpanda and Grab — signed an industry commitment to PACT. Their first initiative involved an automatic opt-out toggle for plastic cutlery. The opt-out initiative collectively saves over 1 million disposable utensils per week.
This is the first step in their mission to reduce single-use plastics, with a target of eliminating all unsustainable plastic packaging by 2024.
Have a query on the Food Delivery Pledge?
Sectoral Success: No Straws Pledge
In June 2019, over 270 F&B outlets in Singapore signed the PACT pledge to phase out plastic straws. Through finding safety in numbers, the outlets managed to overcome challenges such as public expectations to be given straws. Solutions from businesses included changing to paper straws and only providing them upon request. The participating companies are:
A Poke Theory

Accor Group

Bettr Barista

Brawn & Brains Coffee

Carrotsticks and Cravings

Crowne Plaza Changi
Airport Hotel
Singapore

Glow (SuperNature To Go!)

Suntec Singapore
Convention and
Exhibition Centre
Want to join the No Straws Pledge?