What is PACT, and how does it help solve the plastics issue?
Industries play a crucial role in the global production and use of plastics. With a growing awareness of this, more businesses in Singapore and Asia want to take action and may need help figuring out how.

Plastic ACTion (PACT) is a WWF-Singapore initiative to help businesses in Singapore reimagine the way they use plastics.

PACT aims to achieve the following targets, with a long-term vision of No Plastics in Nature by 2030: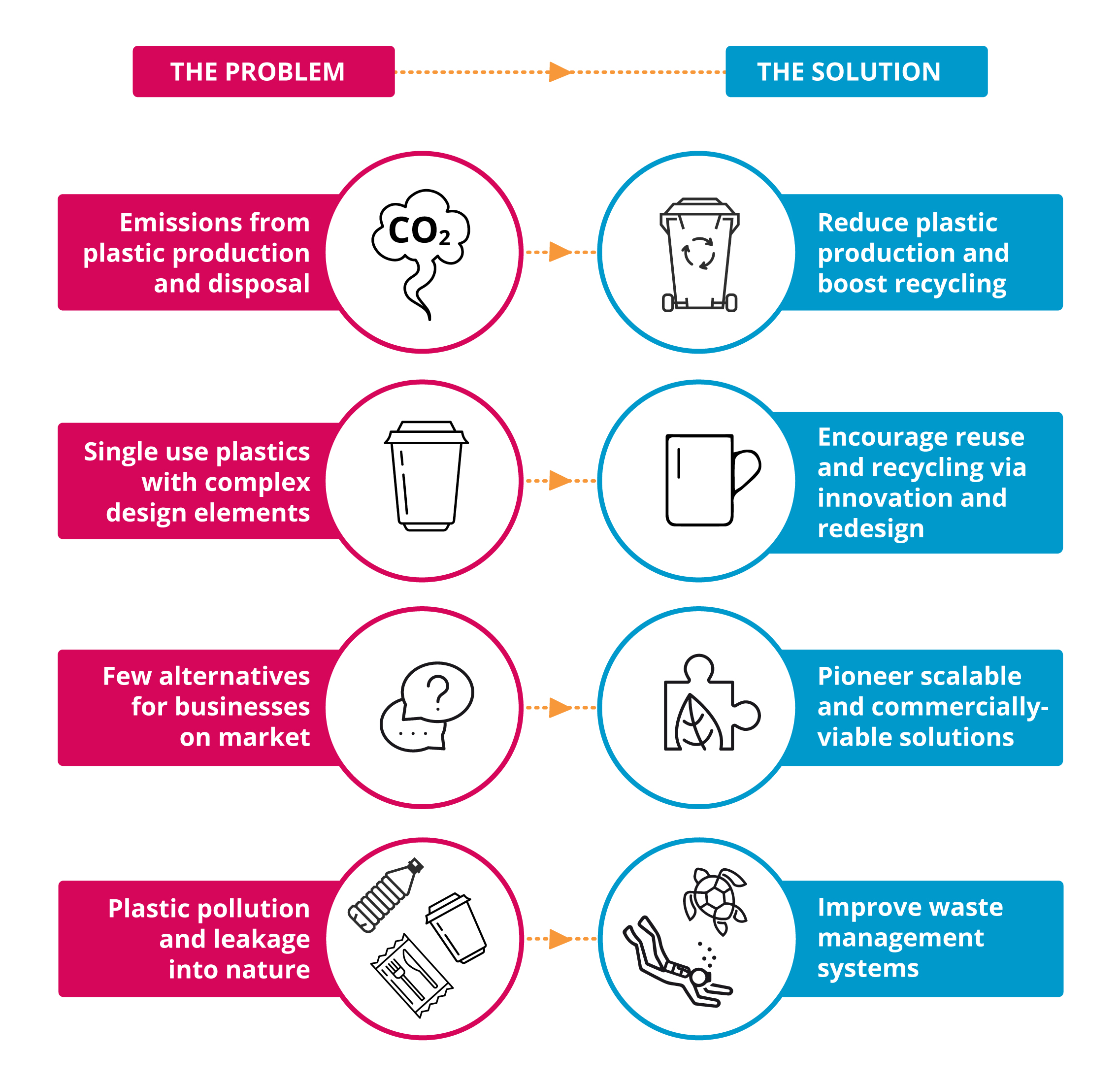 The idea of a circular economy is simple: to use resources for as long as possible, ideally – forever. We believe this will help eliminate plastic pollution and extend the lifespan of plastics beyond a single use.
That's why our targets and work are based around the principles of the circular economy. Mouse over the diagram below to explore how it works.
With PACT, we provide solutions and resources, empowering businesses to reduce their plastic footprint. Together, we brainstorm initiatives which are then rolled out as industry guidelines. Click on each section below for more information on what we do!
Companies join PACT either via sectoral collaborations or individual company commitments. This allows them to enjoy the following benefits:
Benefits of Sectoral Collaboration
Invites to private closed-door events with industry leaders and peers
Sharing of best-practice case studies by PACT champions
Opportunities for joint agreement and industry consensus to avoid competition with other businesses
Benefits of Individual Company Commitments
Continued assistance from WWF on strategies and alternative solutions
One-on-one consultation and assessment of your company's plastic consumption
Free staff trainings, conducted by WWF experts
Publicity through WWF channels, events and media partners
Exclusive mentions in press releases, WWF annual reports, etc.
Access to exclusive PACT marketing collaterals
Interested in joining PACT?